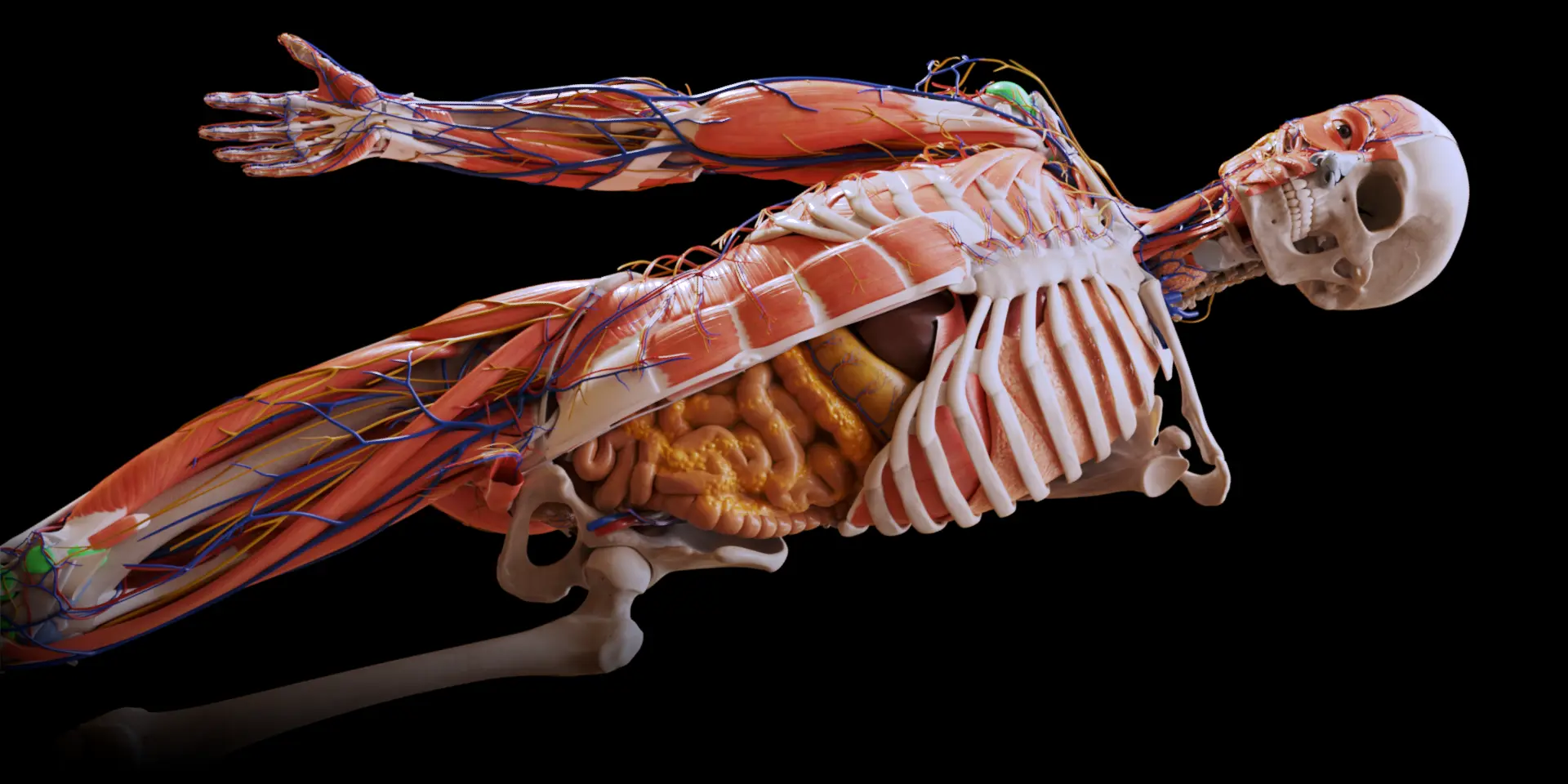 ANATOMY 3D ATLAS
App for iOS, macOS, Android and Windows
Learn human anatomy in 3D
ANATOMY 3D ATLAS allows you to study human anatomy in an easy and interactive way. Through a simple and intuitive interface it is possible to observe, by highly detailed 3D models, every anatomical structure of the human body from any angle.
This application is aimed at medical students, doctors, physiotherapists, paramedics, nurses, athletic trainers and in general anyone interested in deepening their knowledge of human anatomy.
This app is a fantastic tool to complement classic human anatomy books.
TRY THE APP
Free access to full skeletal system and some other anatomical models.
In-app purchases to unlock all contents.
Perpetual licence. No subscription.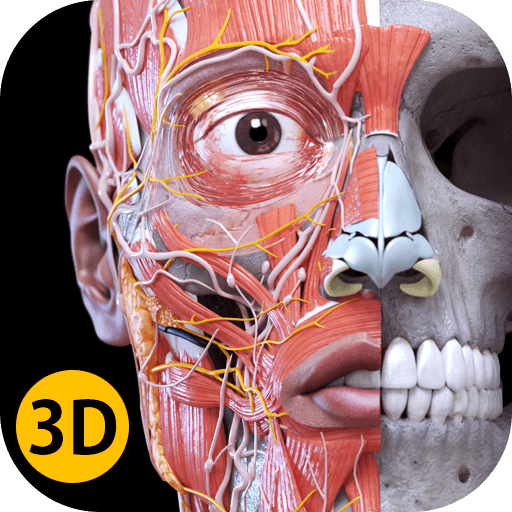 VIDEO TUTORIAL
Learn how to use all app features
3D NAVIGATION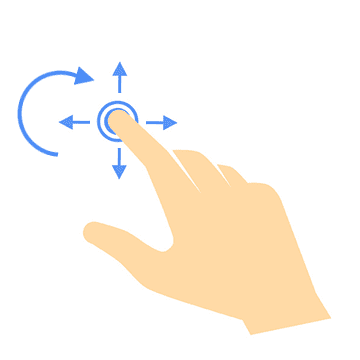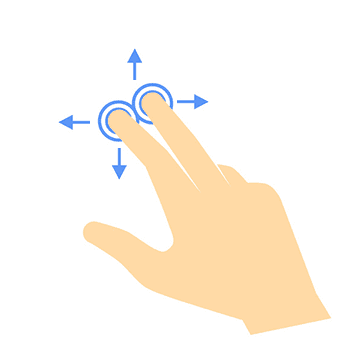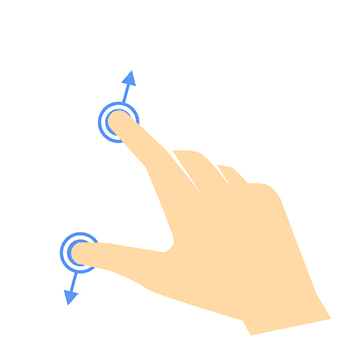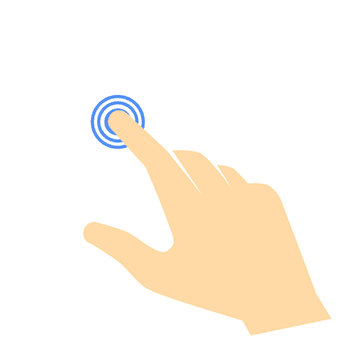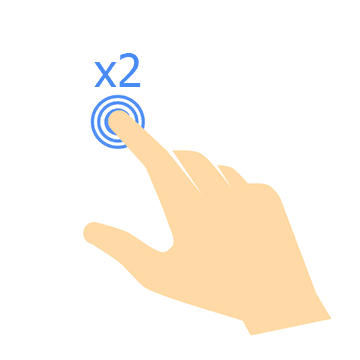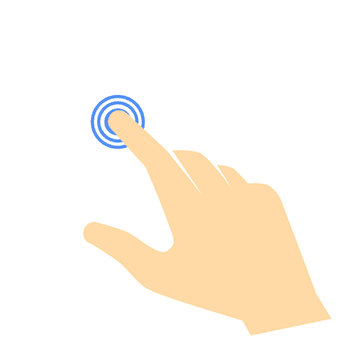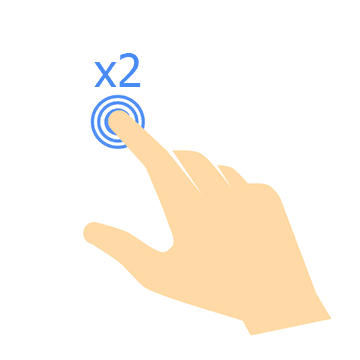 MUSCLE DESCRIPTION
Info about muscles in 11 languages: name,
origin, insertion, innervation and action.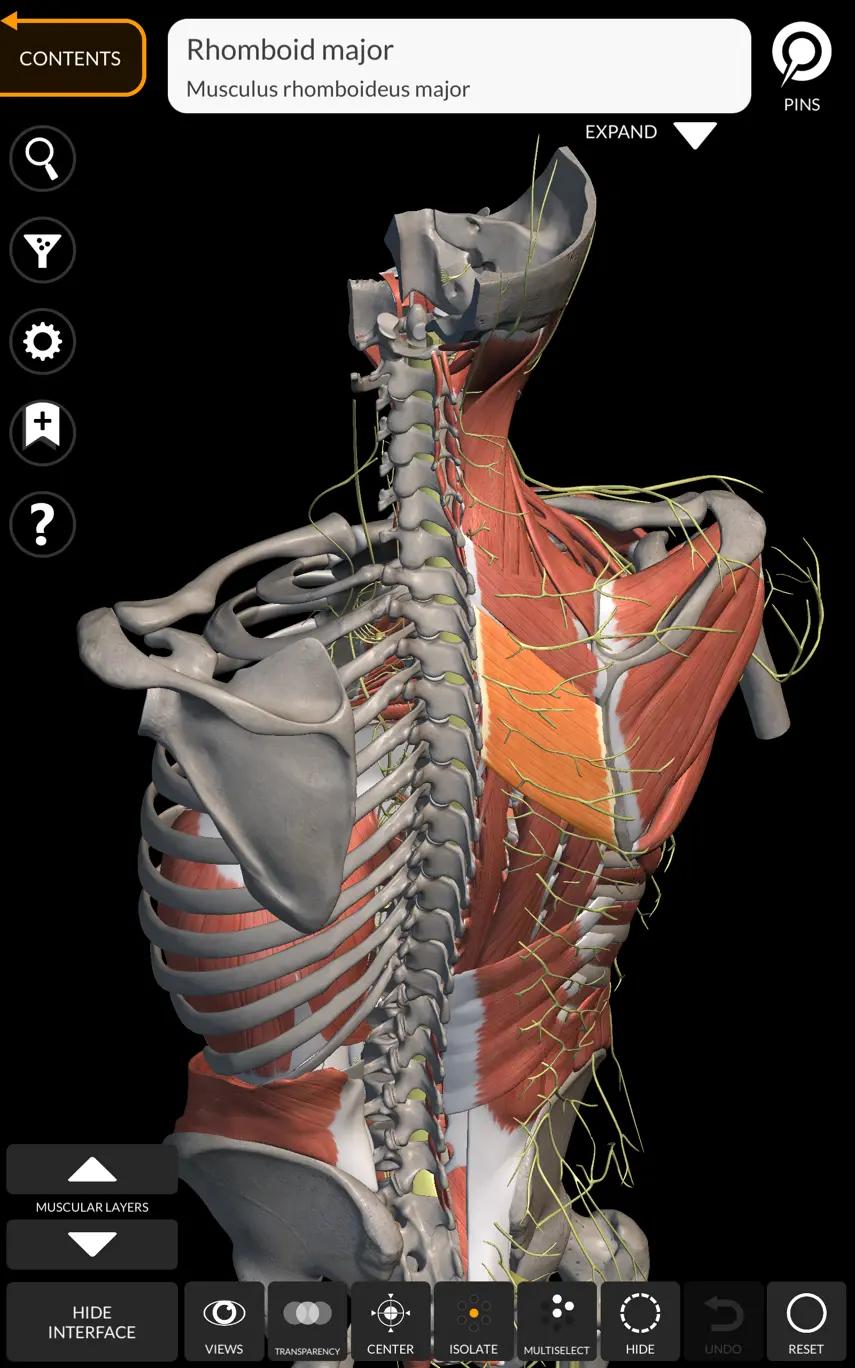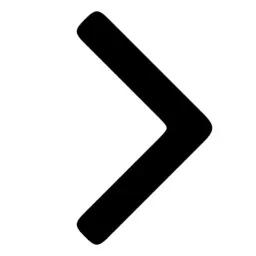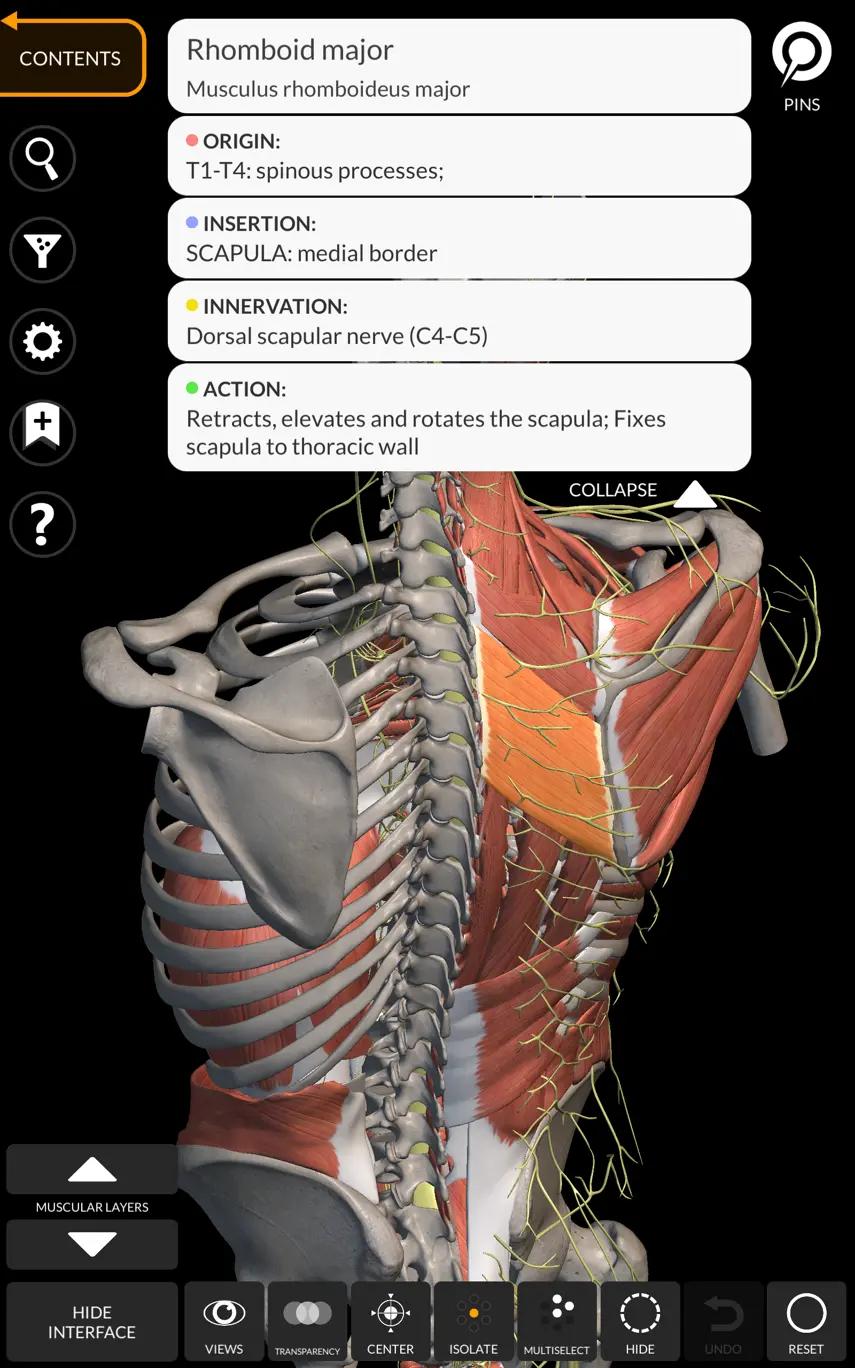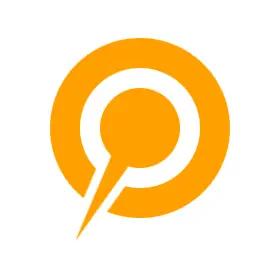 PINS
Show or hide all pins.
Select a pin to show its relative term.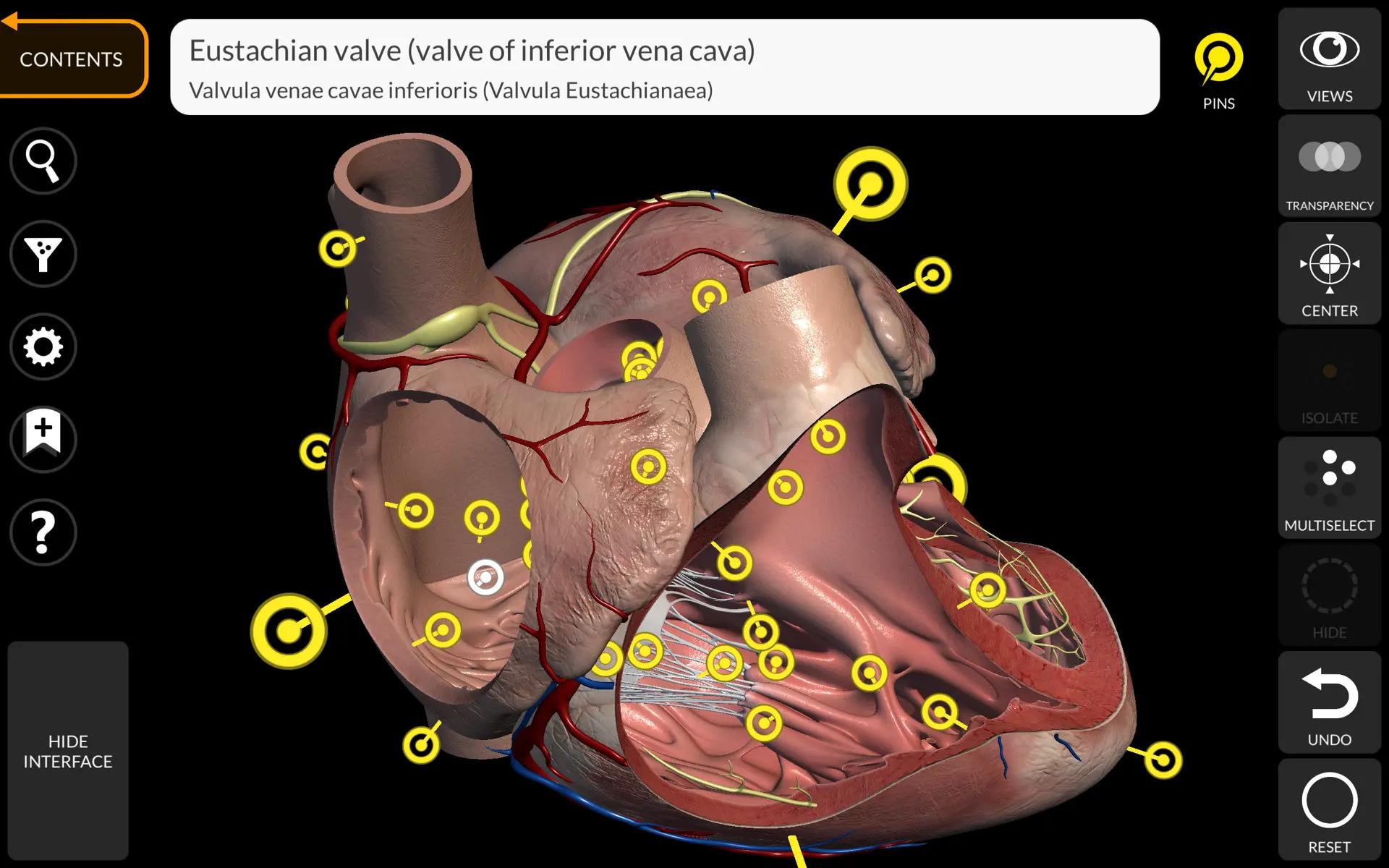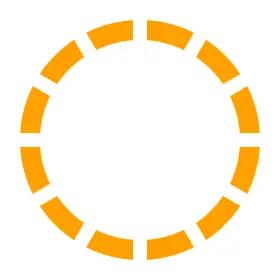 HIDE
Hide the selected anatomical parts.
You can easily focus on what you need.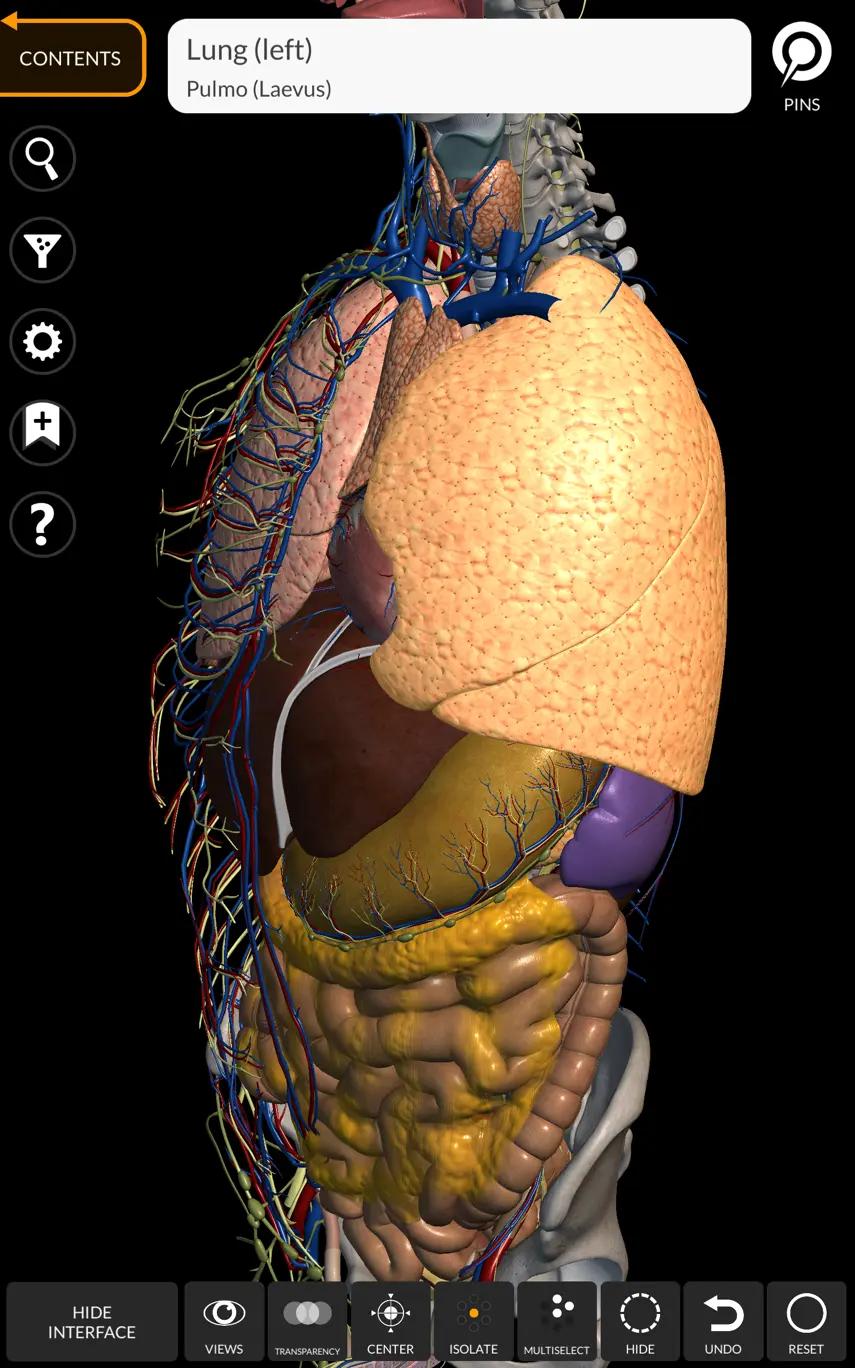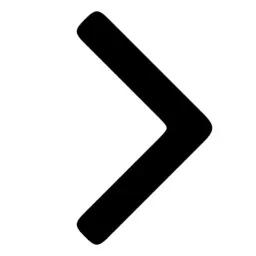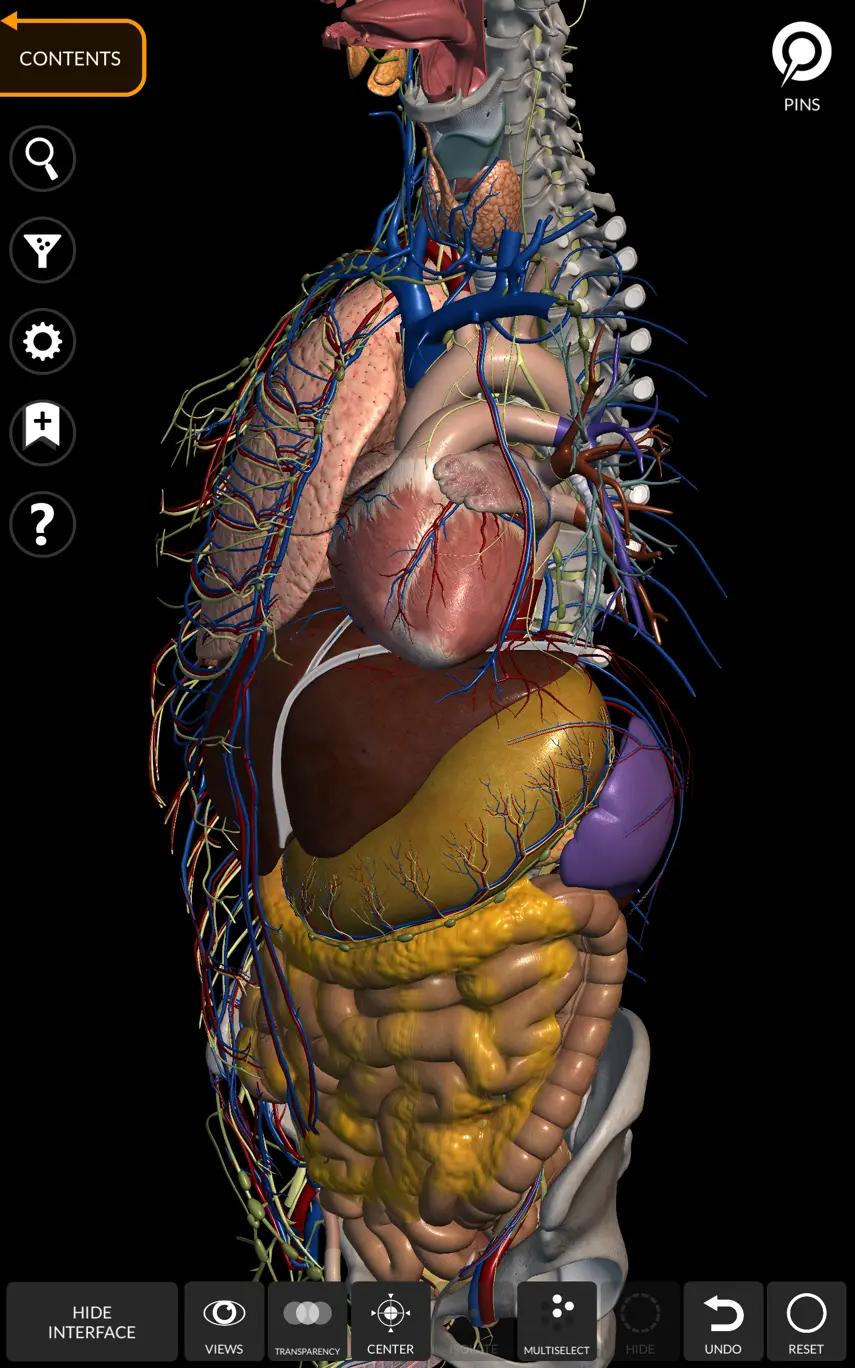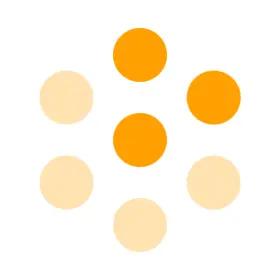 MULTISELECT
Select multiple anatomical parts.
Hide or isolate models will be effortless.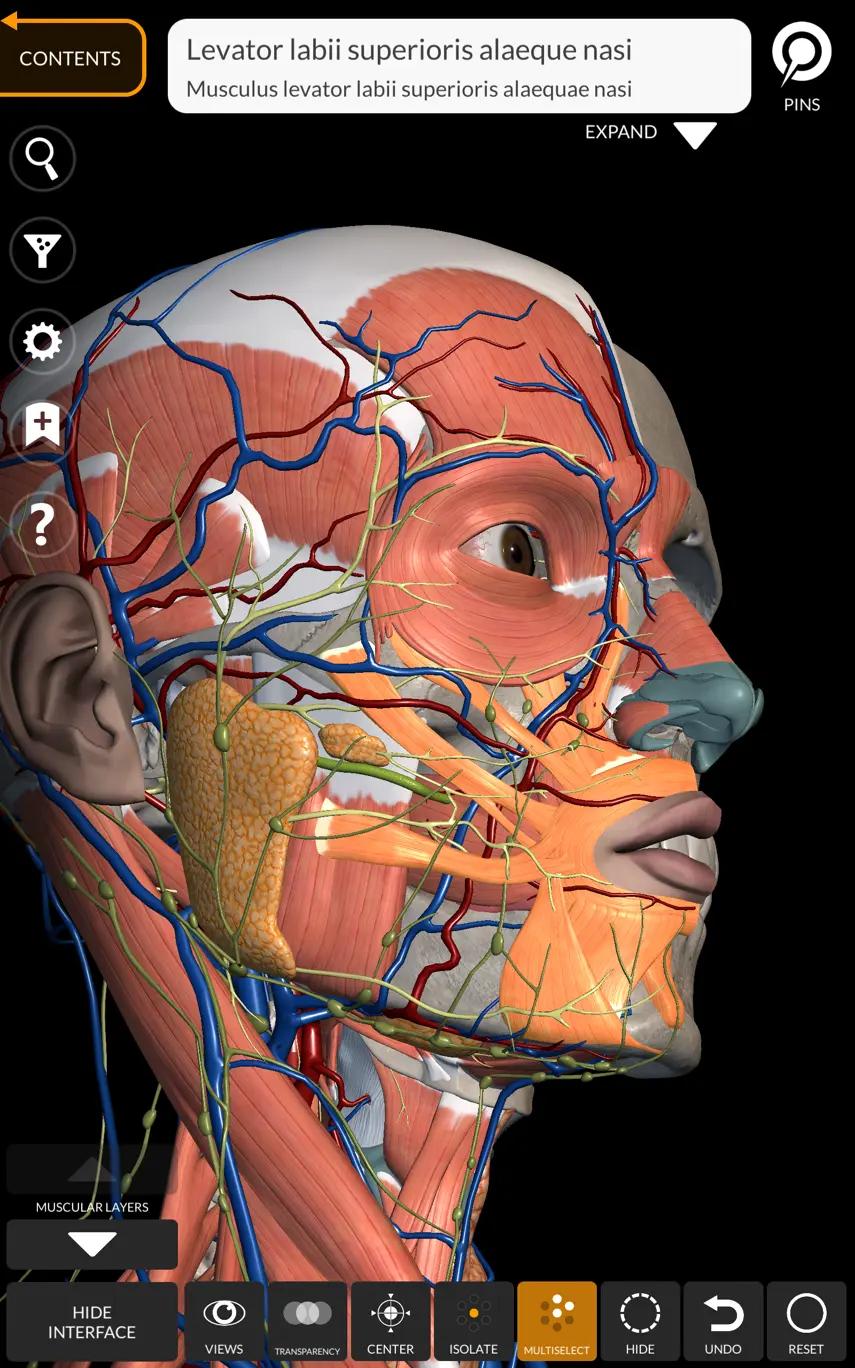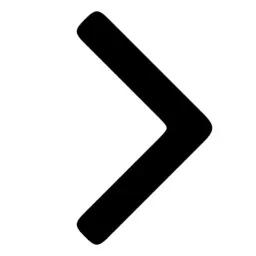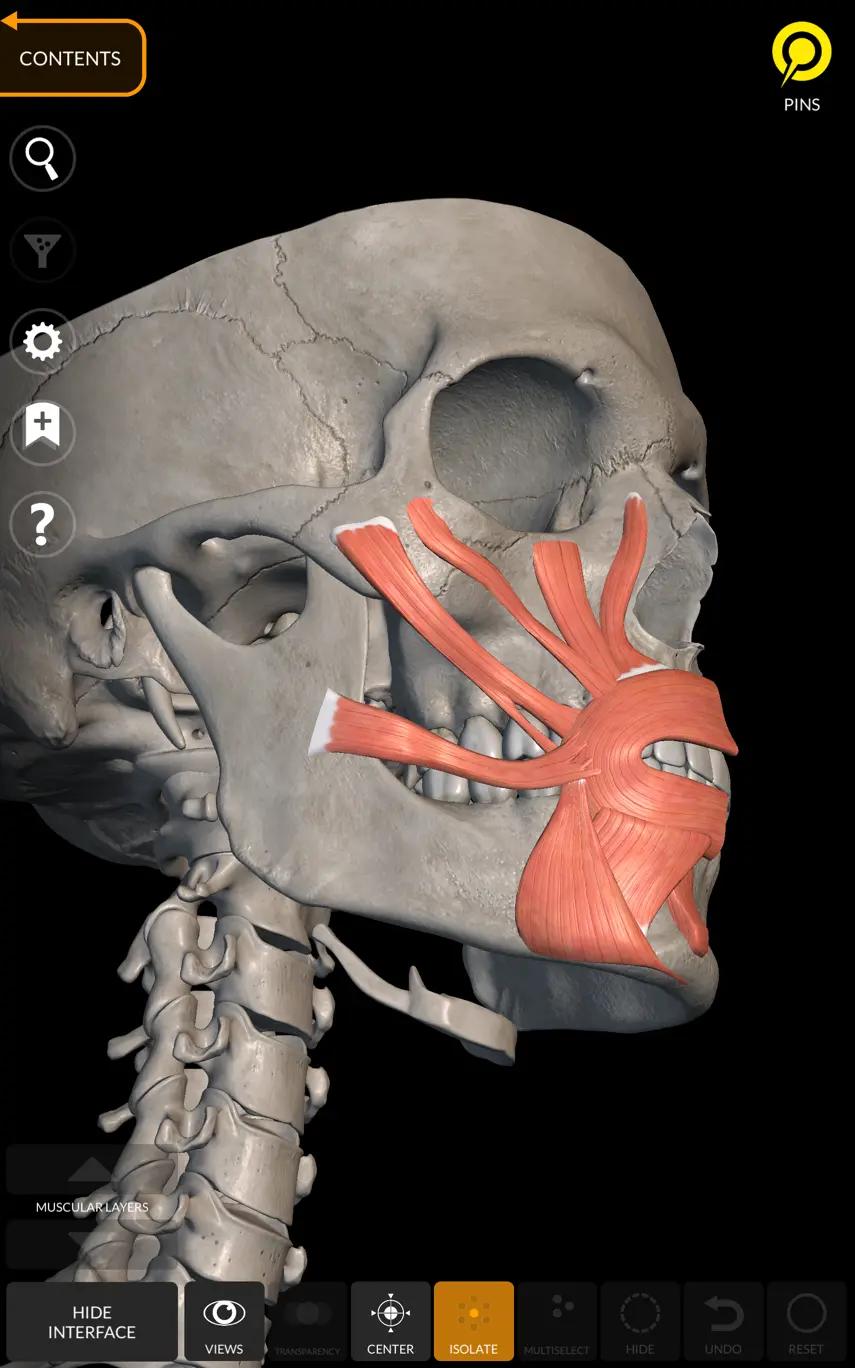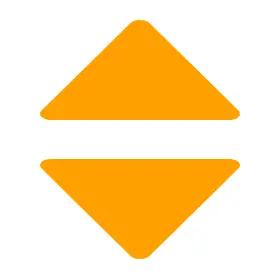 MUSCLE LAYERS
Go through muscle layers.
From the most superficial to the deepest.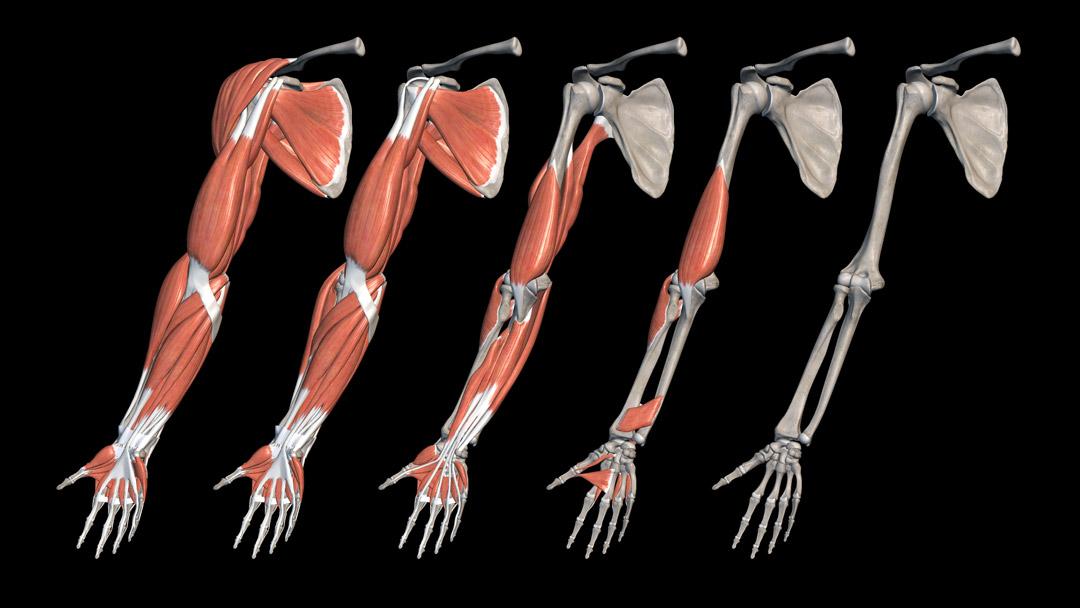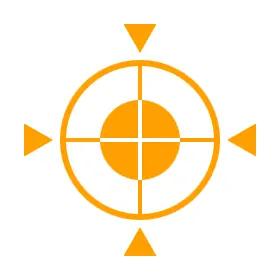 CENTER VIEW
Frame the view on the selected models.
Center the rotation on the selected items.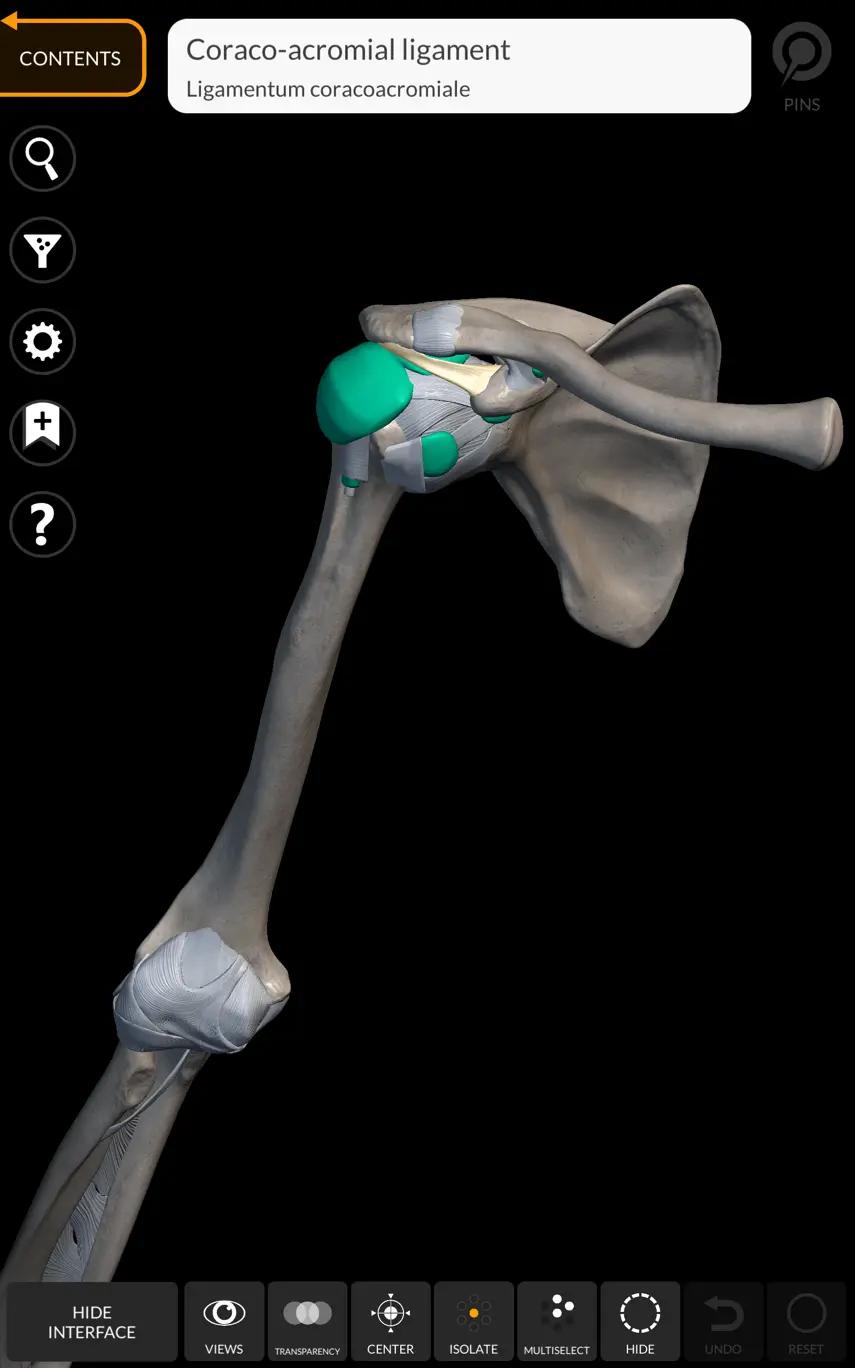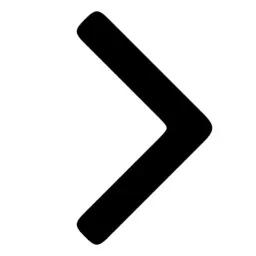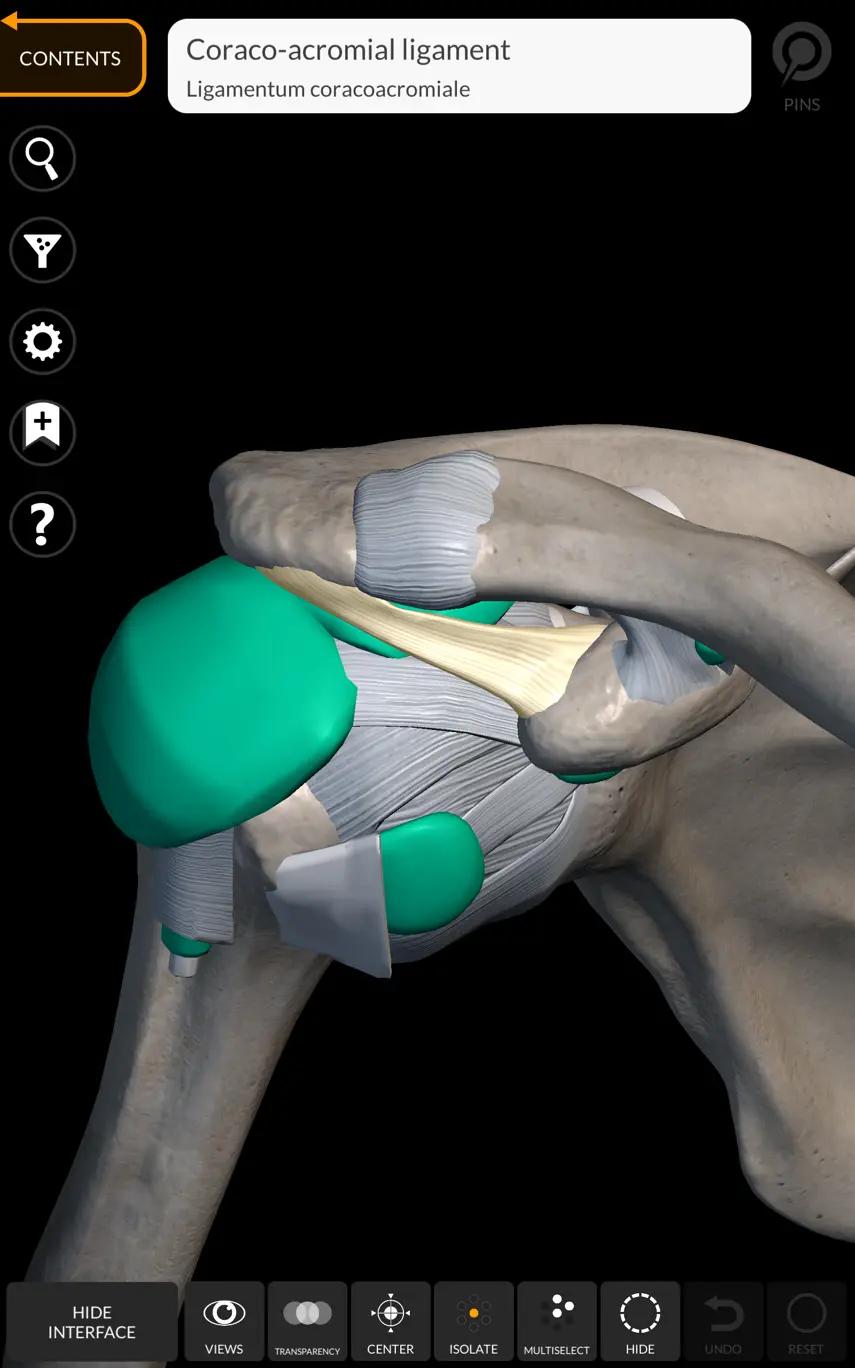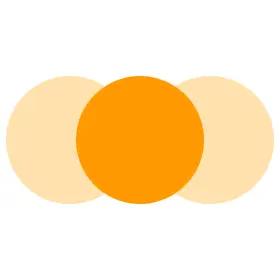 TRANSPARENCY
You can apply transparency mode
to better inspect your selected model.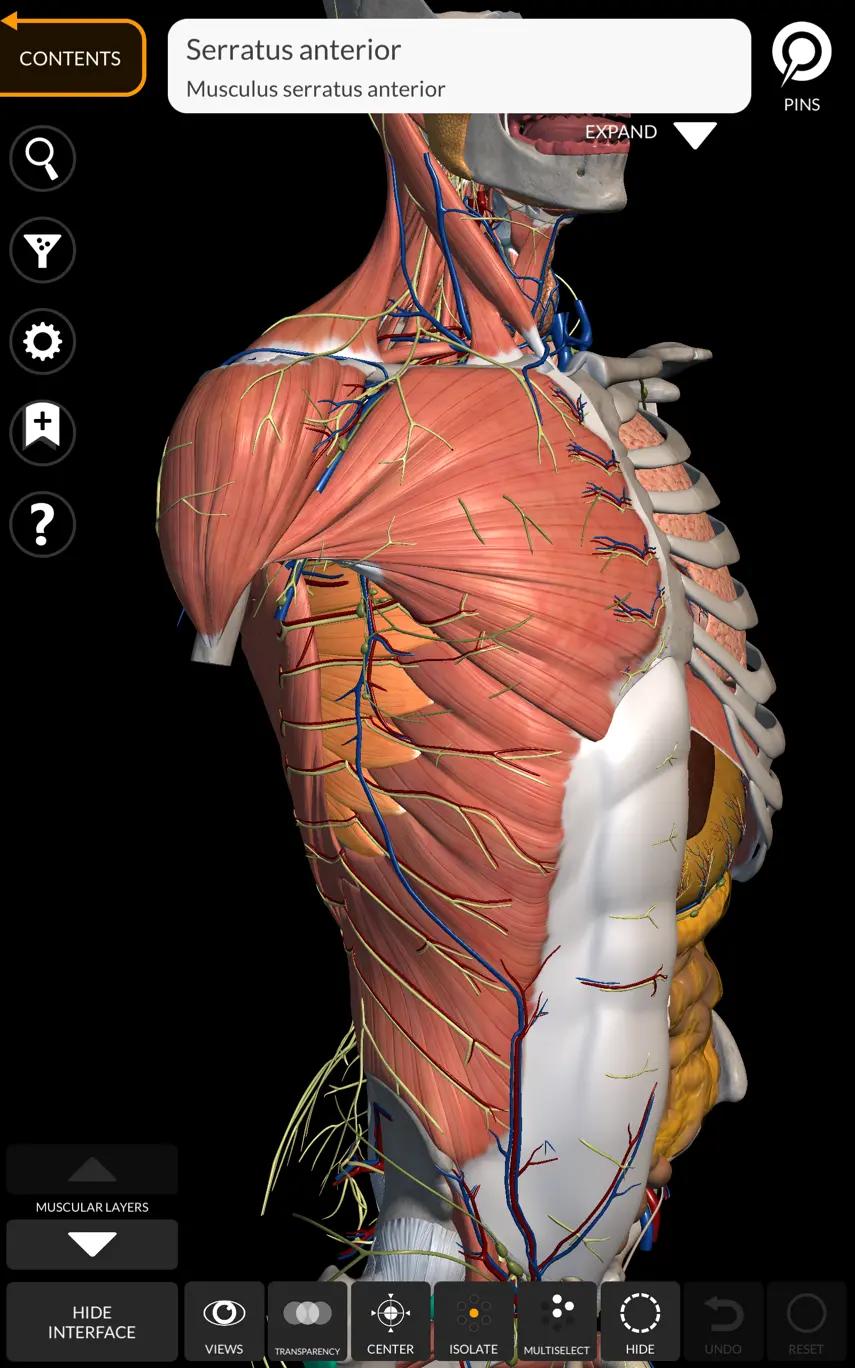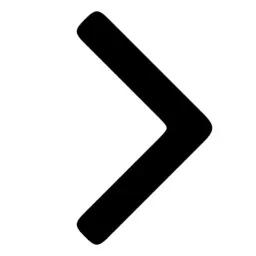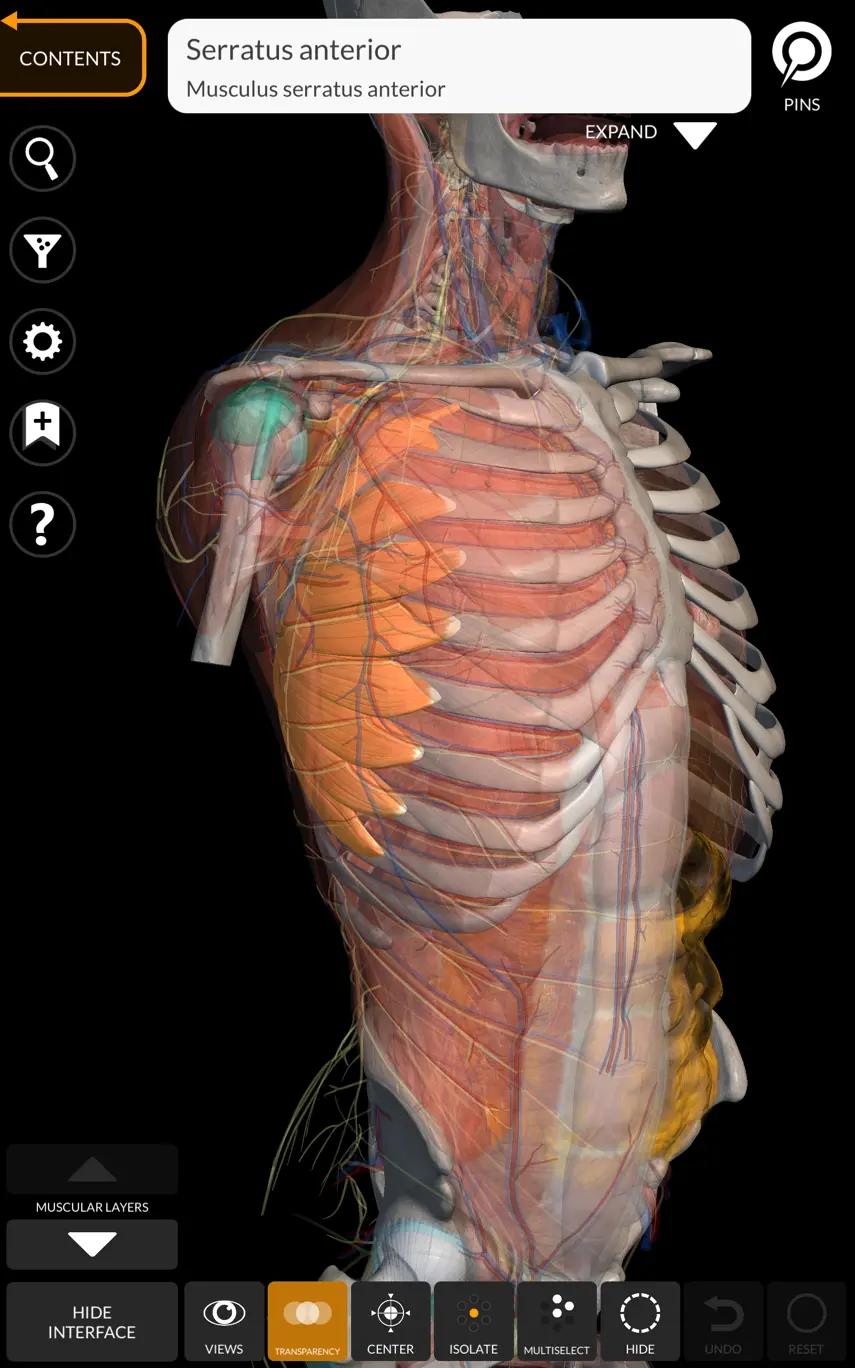 SEARCH AND BOOKMARKS
Fast search will get you where you need.
Save your work as bookmarks.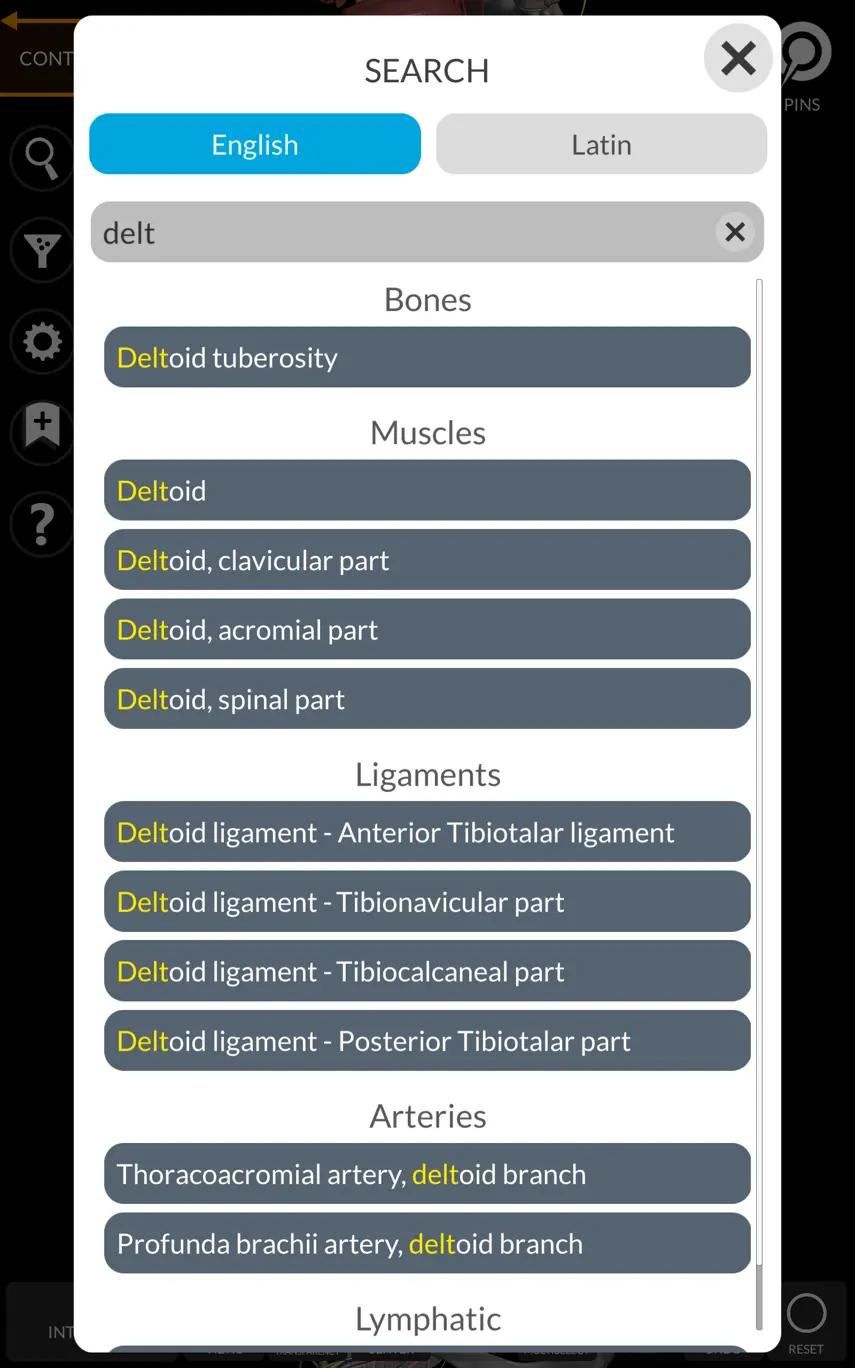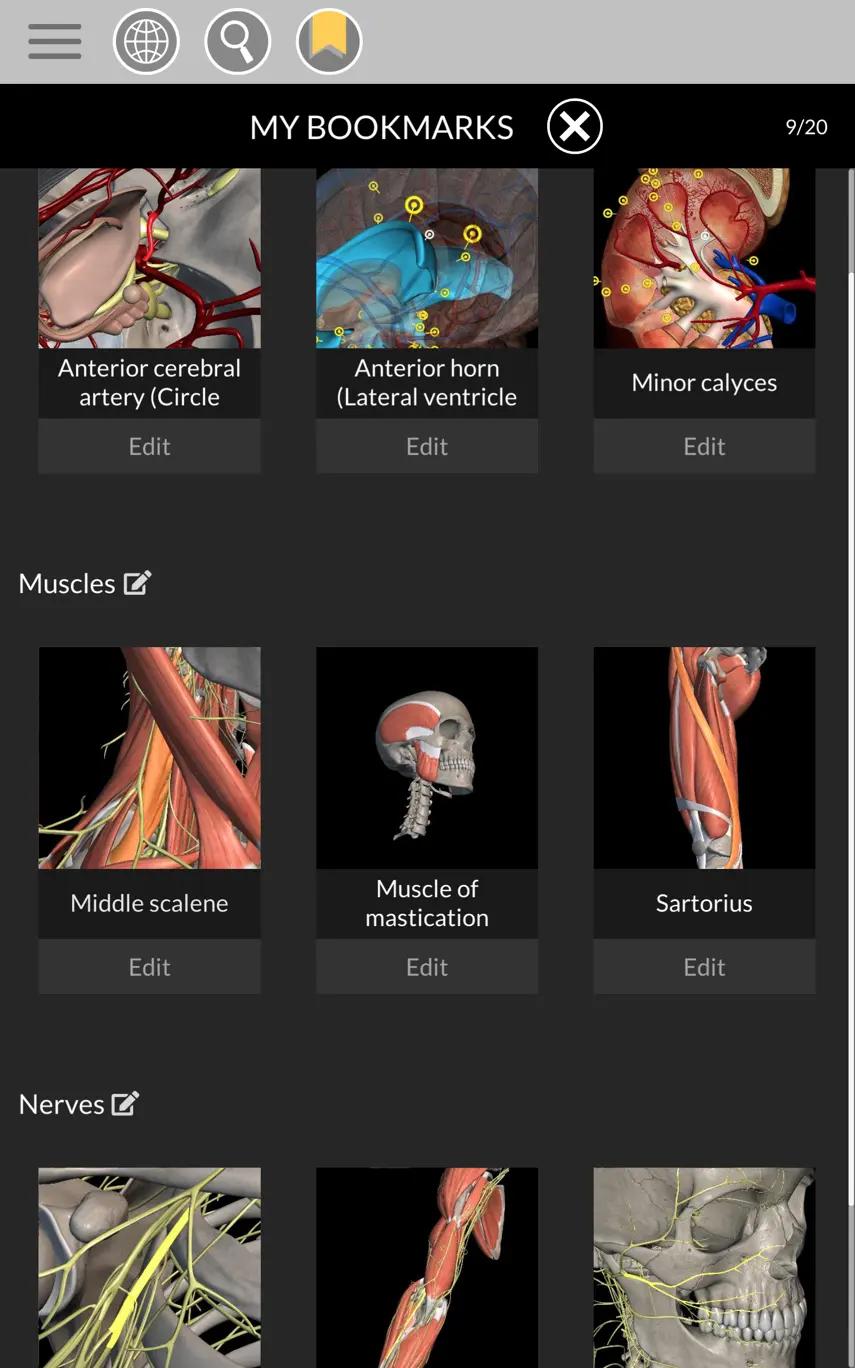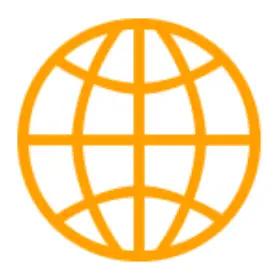 11 LANGUAGES
User Interface and terms in 11 languages.
All terms in 2 languages at the same time.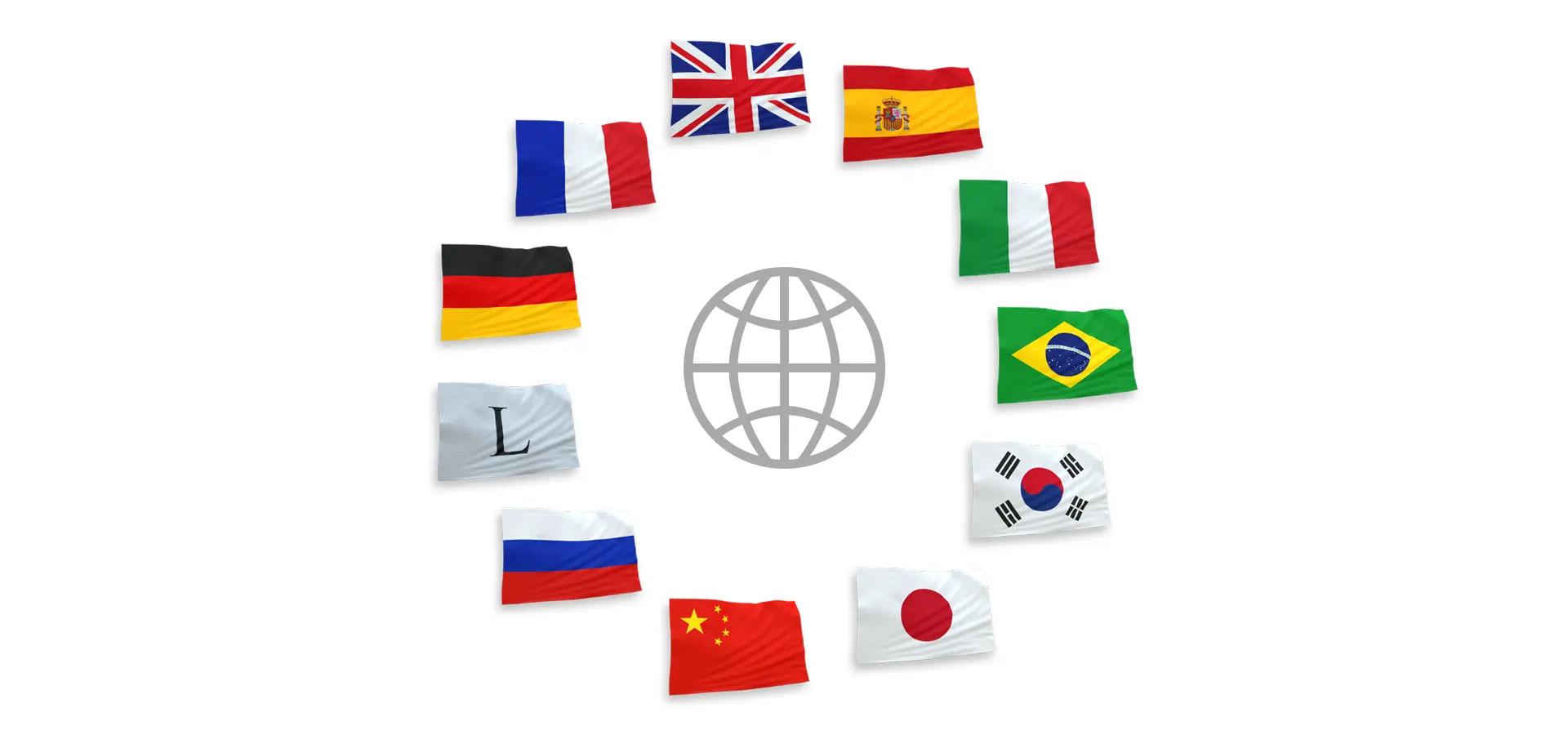 Anatomical 3D Models
Musculoskeletal system
Cardiovascular system
Nervous system
Respiratory system
Digestive system
Urogenital system
Endocrine system
Lymphatic system
Eye and Ear